*EDITED*
Now I know how to sharpen this eyeliner!
Just put it in the freezer for about 4 hours or more, and sharpen it carefully with your usual cosmetic sharpener. And you're finish!!
Oh, and don't forget to clean your sharpener with a cotton swab :)
-------------------------
Hello everyone ~ Today I'm going to review about

Holika Holika: Jewel-light Waterproof Eyeliner

. ~(˘

▽

˘~)

♥

(~˘

▽

˘)~




Source from

here

.

I got this eyeliner in 07 (white) which has a pretty shimmery white color from Marie's giveaway that I won some time ago. And I'm sorry for bad pics quality, I don't know what happened with my camera! I think I need a new one *

sigh

~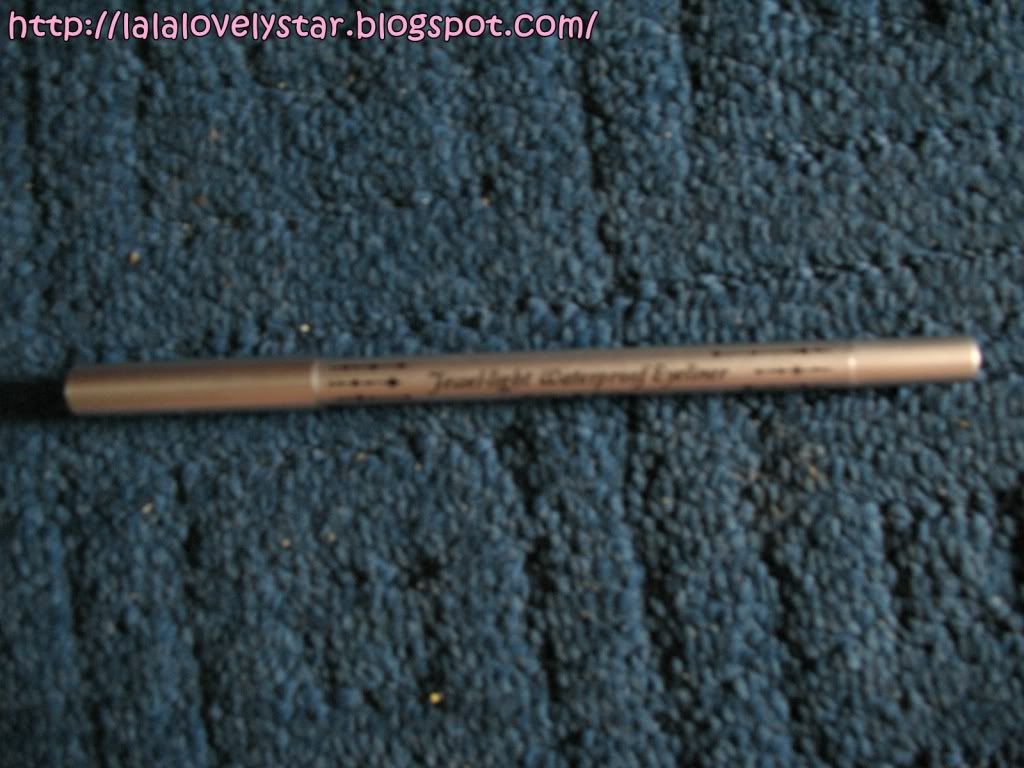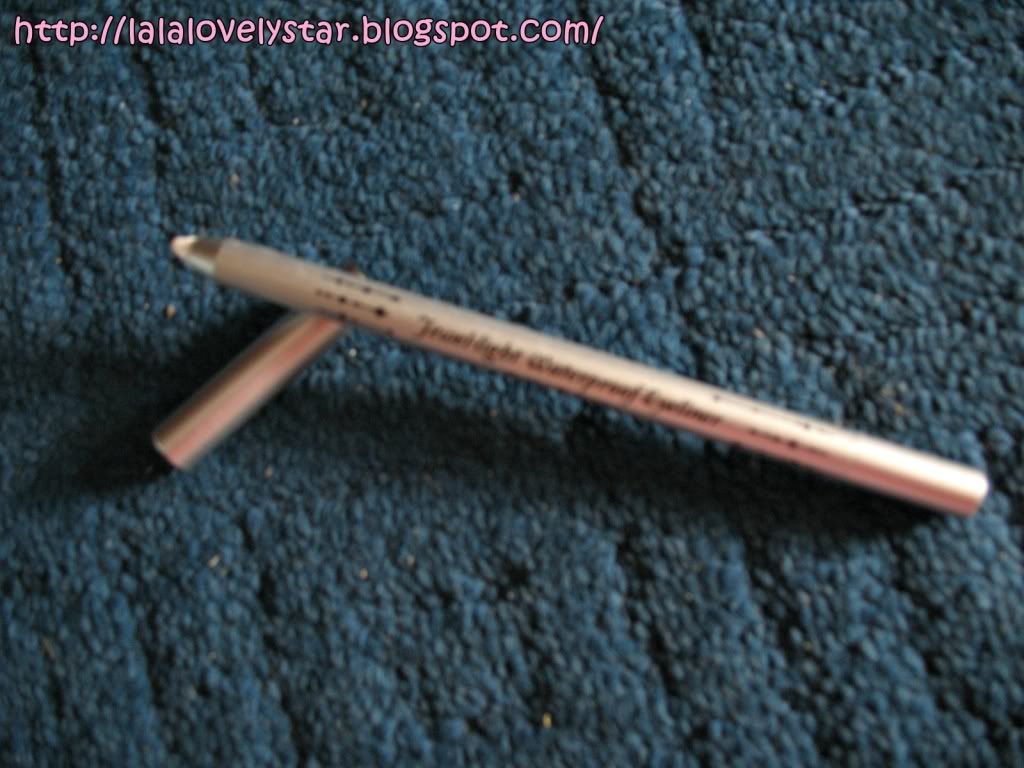 What it claims :


Holika Holika Jewel-Light Waterproof Eyeliner is a long lasting waterproof eyeliner that stays on your eyes without smudging through sweat or sebum. Starting from the inside corner, fill in between lashes. To use as an eye shadow, draw a thick line then blend the line into the lid.

Here's the swatch on my hand.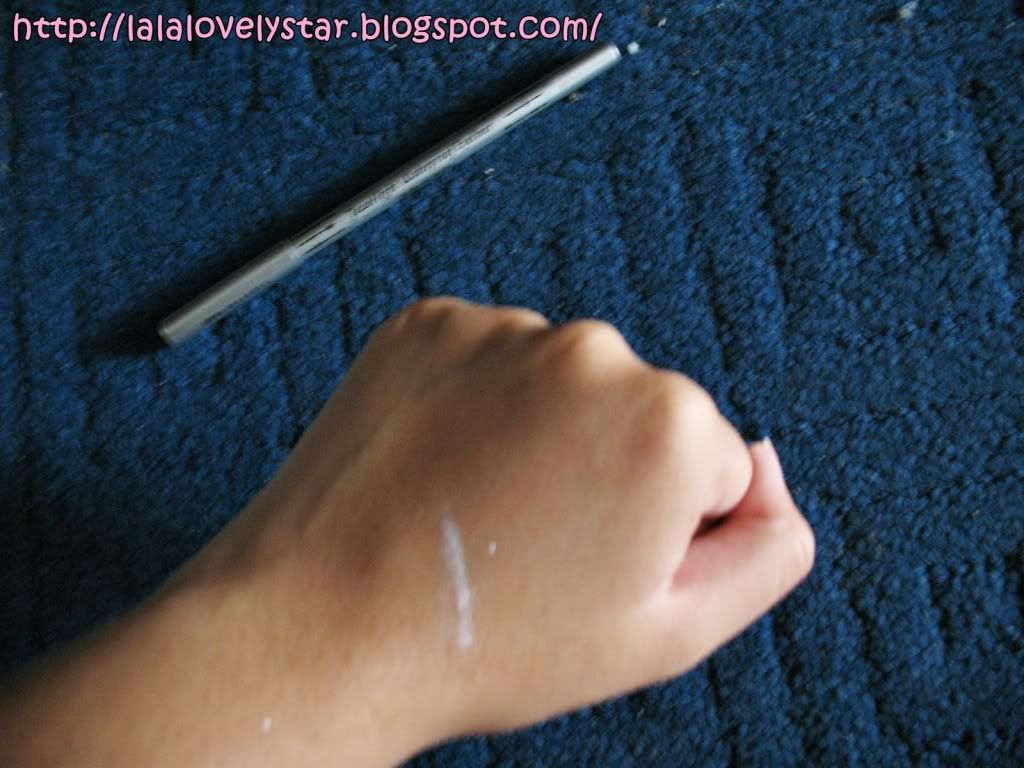 Well.. It really brightens my eyes area when I used it on my waterline and lower lash line.

Then I drop it with water and rub it slowly, and honestly..

it's

a bit

washed out and

it was smudged so easily, especially the glitters.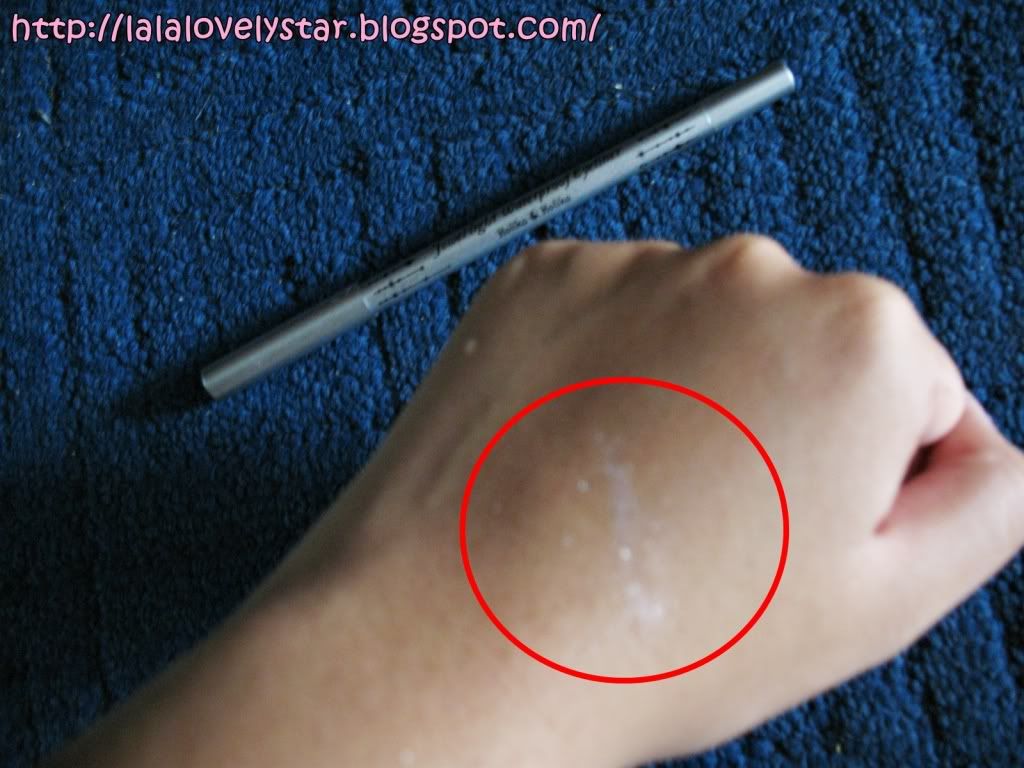 But it still leaves a little stain from the eyeliner.
Love :

✩

Perfect to use in the corner of my eye.

✩

Can be used as an eye shadow.





✩

Nice texture when applied.

✩

Easy to use.






Hate :
✩
Not really waterproof / less waterproof
.
✩
Hard to find in my country.
✩
Boring packaging
.
Where to get this?
✩
You can get this on the official website/another online shops
.
Price :
✩
I don't know for sure because I got it for free.
Maybe around 4,900
원
.
Purchase again?
✩
Humm.. I don't know.
Overall rating :
✩
4/5 :
For more info, just click
HERE
. But unfortunately,
it's
in
Korean language
and
I

don't know

what they means
.
Btw, this review is based on my own opinion, you may have a different opinion. So, I think it's better for you to try it by yourself. And I hope this review helps you. ^^
See ya~